Symbol of the Brotherhood of Eternal Love
The Brotherhood of Eternal Love began in the psychedelic heydays of the 60's! The brotherhood was first formed by John Griggs, Carol and Michael Randall and a few others. A few years ago a documentary on the beginnings of the brotherhood and the phenomenon of Orange Sunshine was produced and received several prestigious awards at the SXSW film festival, and was well reviewed in Variety. The BBC published a general, but only partly true article about the Brotherhood before the Orange Sunshine documentary was made. The true beginnings of the Brotherhood are briefly recollected by Carol Randall on the web at the official Brotherhood of Eternal Love website.
The story of the Brotherhood is a vast and intimate story of the journey of discovering enlightenment through love, and included many well known leaders from the 60's including Timothy Leary, Ram Dass, and so many others. But the essence of the Brotherhood was the power of love to overcome all obstacles and unite all despite their differences. Carol wrote a beautiful poem to celebrate the meaning of the Brotherhood of Eternal Love.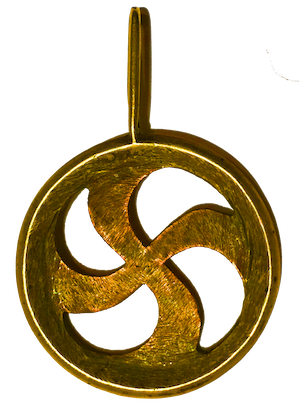 To represent membership in the original Brotherhood of Eternal Love, the BEL symbol was created, cast in silver or gold, and worn as a pendant by the original members. It was also made into a few different unique jewelry pieces and cut into metal sculpture. It has been both celebrated as a symbol for the Brotherhood and also for Orange Sunshine.
Orange Sunshine® Jewelry – Sterling Silver Pendants, Necklaces, Chokers, Earrings, Bracelets, Rings and Headpieces – all incorporate the timeless symbol of the Brotherhood of Eternal Love® (BEL). The symbol is based on the ancient American Indian symbol found in paintings, weavings, shell fragments and rock carved petroglyphs. A universal symbol of the Four Seasons, the Four Directions, and the Four Elements, as well as Life, Flow, Love & the Sun as found in ancient cultures in pottery, jewelry, petroglyphs, fascia, and other forms around the world going back as far as 15,000 years ago.
To make the BEL Symbol available today, Reflections has created a variety of different jewelry pieces incorporating the symbol, including rings, pendants, double sided pendants, bracelets and more. We hope you will browse the exclusive BEL collection and own and be part of the Brotherhood of Eternal Love in both it's spiritual and cultural history.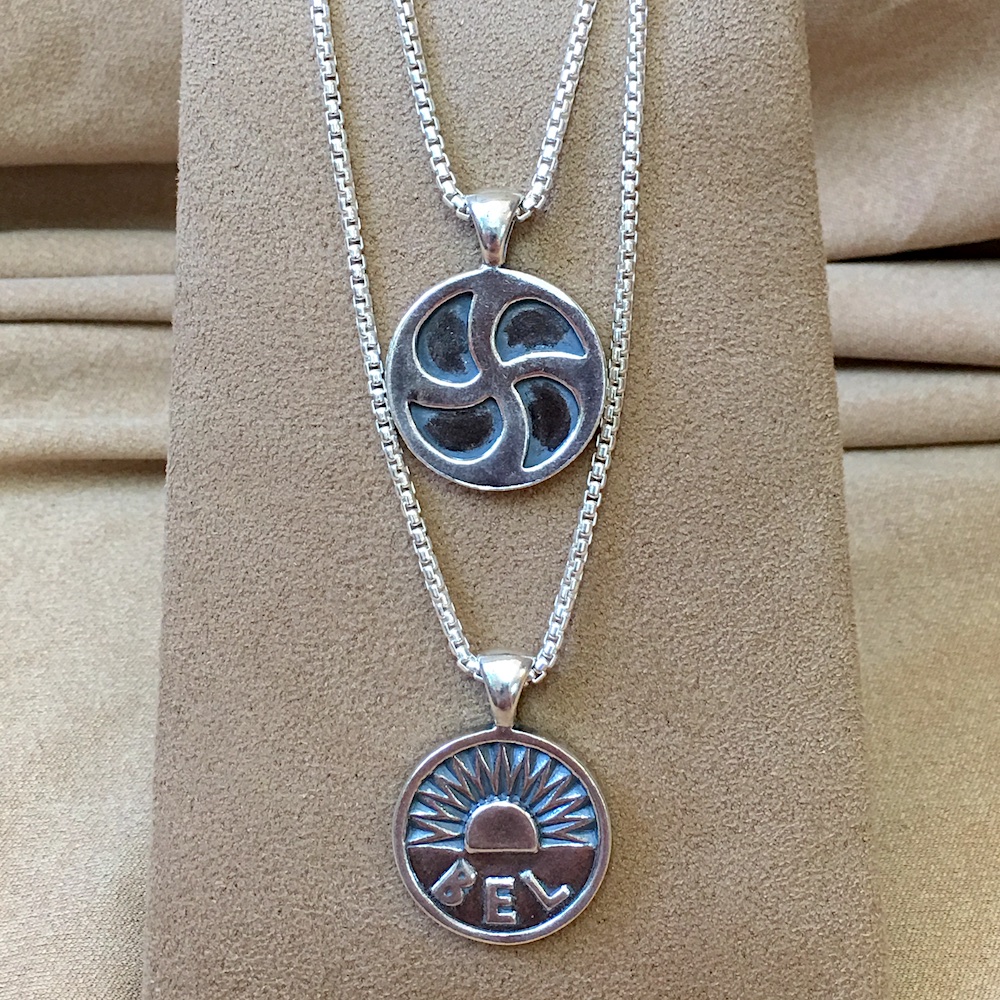 ---
Please note: The BEL symbol is a symbol of love. The BEL symbol is a classic pinwheel shape as you can see in some of the above gallery pictures, in jewelry, petroglyphs, shell carving from Ohio Indian tribes, and in ancient Celtic designs, and bears no sharp square angles. It is not a swastika. The swastika also existed in ancient times across many cultures including in both American Indian culture and in ancient India and beyond, but in the 20th century it became forever associated with Nazi Germany and now recognized as a symbol of hate, white supremacy and the holocaust.