Gorgeous One-of-a-kind Head Pieces!
Carol and Shara were making these creations for themselves when people asked if they would sell them. So the birth of Head Pieces came into creation. We love the playful, whimsical energy that they bring. The many creative head pieces presently in stock are each one of a kind, never to be duplicated again.
Don't miss your chance to own of these totally unique creations for parties, ceremonies, holiday events, birthdays, and playful social gatherings and festivals. Be a princess of peace, a high priestess, a shaman, a medicine woman, an Earth spirit, or just be the life of the party!
You will definitely stand out as a fully embodied Goddess wearing any one of these beautiful, magical, and delightful Head Pieces! For being one-of-a-kind artistic creations that will be yours alone, these Head Pieces are really quite affordable – from under $100 to under $200 in most cases!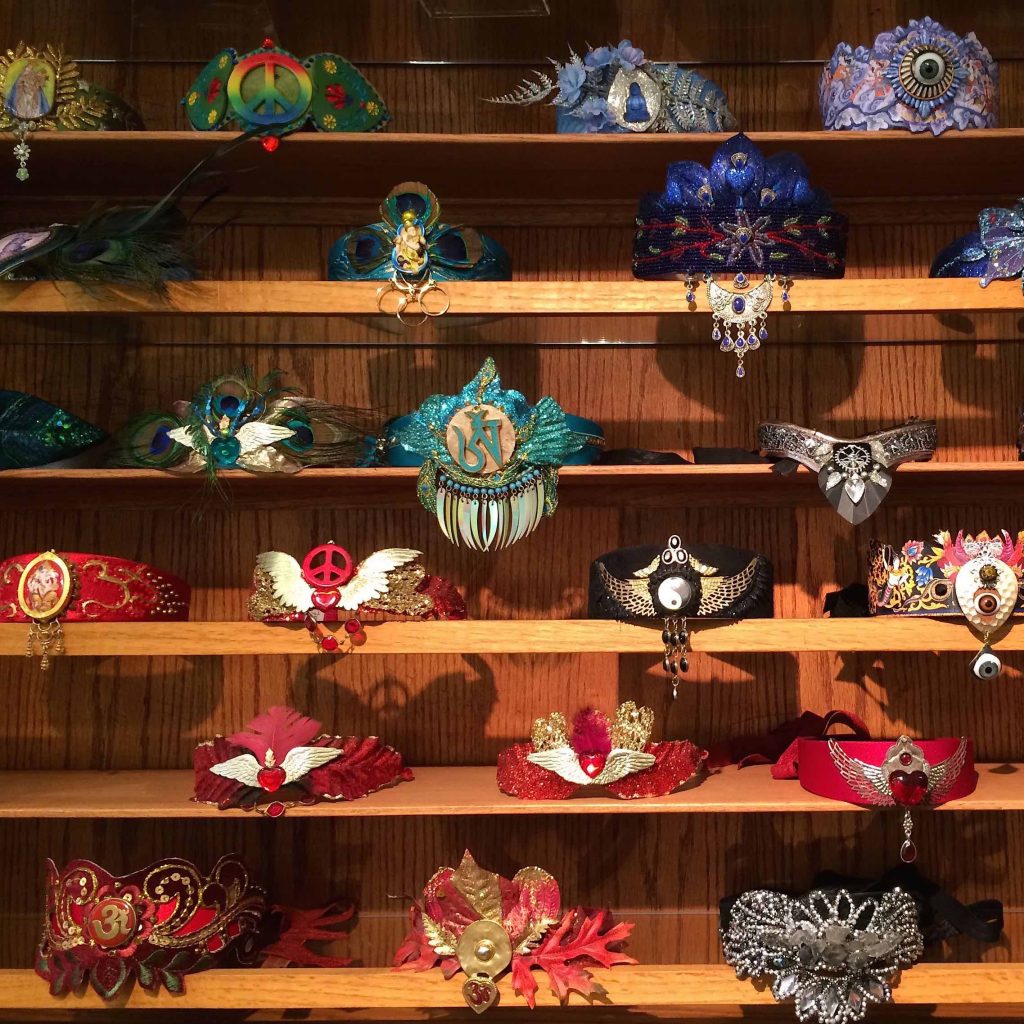 ---